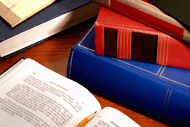 Click HERE to view
Online Insurance Glossary
IMPORTANT NOTICE
The insurance website content offered through Enhanced webServices is Copyrighted material by Enhanced Web Services and prospective vendors, and is Protected by Law and may not be reused, printed or copied either electronically or digitally without the expressed permission of Enhanced Web Services or its vendors. The Copyright Act provides for both civil and criminal liability for acts of copyright infringement.


Online Insurance Glossary






ENHANCED web SERVICES offers an extensive glossary of insurance terms that you can add to your agency web site. A great reference tool for your clients and potential clients. Keeping your insureds informed and educated allows them to make smart insurance decisions.

Options and Features Include:
Listed below are some of the features and benefits:
You pay a one-time charge to have the glossary added to your web site
Each page of the glossary can be customized to match the look-and-feel of your web site
An alphabetical index is located at the top and bottom of each page for more convenience
Low Cost Solutions
For a one-time charge of $300, you can increase your insureds awareness of insurance terms and vocabulary, allowing them access 24 hours a day.
View the Glossary Online
To view the glossary online, please use the link below. Remember that insurance content available on this web site is Copyrighted by Enhanced Web Services and/or prospective vendors. Do not copy this glossary in any way, electronically or digitally; do not make printed copies for redistribution. Failure to follow this warning could result in severe civil and criminal penalties as provided by the Copyright Act.
Click HERE to view
Online Insurance Glossary
Order Your Online Glossary Online Now!
You can order your insurance glossary online via our secure server at any time. You can pay either by credit card or we can bill you by invoice. Either way we will process your order and send you your glossary usually by the next business day, either by email as attachments, or by regular mail on diskette. Once you receive the glossary, all you need to do is transfer the files to your site at which time it is fully functional. If you don't have the availability to transfer the files, or if your web host is not able, ENHANCED web SERVICES can transfer* (FTP) the glossary to your website for you at an additional charge of $25. This service ALSO includes adding links from your existing pages to your insurance glossary.

* Transfer (FTP) requires FTP address, user name, and password, which can be obtained from your web host.
---
Call ENHANCED web SERVICES today to find out more about the affordable online insurance glossary at 979-690-9246 or send us an email at info@getenhanced.com.