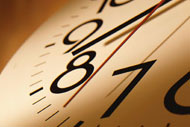 About Our Services
Enhanced web Services offers web site content for insurance related businesses hoping to take their presence on the world wide web to the next level. Our content is design to turn your static web site into an open portal offering:
online marketing
customer service
consumer information
industry news
24/7 service, contact and presence


ENHANCED web SERVICES was founded in the Summer of 1998 with the mission of offering practical solutions for complex Internet-related issues to businesses and organizations seeking a presence on the world wide web. We took the name Enhanced because our services are aimed at enhancing your current or proposed website. Our goal is to offer a total package of products and services to enhance your insurance-related online presence.

Our Development
We began our business in mid-1998 by focusing on one of the basic online needs of the insurance industry, online insurance quote forms. Our intent was to establish a presence in a particular industry and then build relationships within it. By offering a service such as online quote forms we were able to fill a need that was rarely available elsewhere, and thus established a small niche in a major market. Using this as a springboard, we were able to expand our offerings to a full line of webdesign services that are now available to most any industry. As of January, 1999, we began offering affordable website hosting and eCommerce solutions. And while we are still in the early stages of our development, we will continually be adding on to our full array of products and services, so keep checking back on what we have to offer.

Our Founder
ENHANCED web SERVICES was founded by James Klepac, former Senior Web Developer for Insurance Information Exchange (iiX). During his three years as Senior Web Developer, Mr. Klepac designed over 200 custom websites for insurance agents, brokers, and companies, as well as for several insurance associations and publications. Prior to that position Mr. Klepac held the title Senior Graphics Designer for four years at iiX's parent company, Agency Management Services, Inc. (AMS). During that time he created product demos and multimedia presentations, and eventually took over design and development responsibilities for preparing corporate presentations for the company CEO. Through this relationship he became involved in the spinoff of a new company called iiX, in which he took the eventual position of Senior Web Developer.
---
Call ENHANCED web SERVICES today to find out more about our Insurance Related Web Content at 979-690-9246 or send us an email at info@getenhanced.com.